2018 was a good and interesting year, filled with concerts, good projects and also a couple of releases.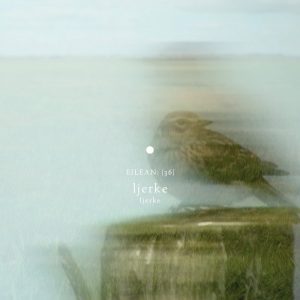 It started off with the release of Ljerke on Eilean Records. Ljerke is a multidisciplinary live project which took form in the Frisian landscape as as source of inspiration. The project includes some music artists from Netherlands (Romke Kleefstra, Jan Kleefstra, Sytze Pruiksma) and Norway (Alexander Rishaug, Hilde Marie Holsen, Michael Duch) completed with the video artists Marco Douma (NL) and Haraldur Karlsson from Iceland. Ljerke was pretty soon sold out, and got some really good reviews from those who got to listen to the record.
I also finished and released my second solo album on Hubro, Lazuli, which got remarkably good reviews and feedback. It is even listed on some «best of 2018»-lists, f.ex here at Manafonistas.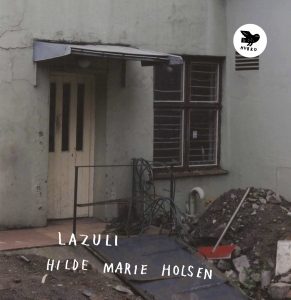 «The end result is music that is uniquely individual and highly distinctive. Forget any comparisons, Holsen is without parallel. Even more so than Ask did, Lazuli signals the arrival of a bright new star.»
– John Eyles, AllAboutJazz
«While not a household name Hilde Marie Holsen has produced a remarkably coherent and mature work of contemporary composition, one which easily stands alongside the best produced by the likes of Henriksen, Molvaer and John Hassell. Her sensitivity to tone colour and the possibilities inherent in audio processing make Lazuli a mysterious joy to listen to.»
– Duncan Simpson, Musique Machine
Some parts from my release concert at Kafé Hærverk is uploaded on youtube, it's available almost everywhere you listen to digital music, and you can also order a CD or vinyl directly from Hubro. Perfect new-years gift?
I did some touring with Silent Fires, a Norwegian-Italian electroacoustic ensemble, featuring singer Karoline Wallace, trumpet player Hilde Marie Holsen, violinist Håkon Aase and Italian pianist Alessandro Sgobbio, who is also the composer of the music. We played in Norway, Italy and France throughout the year, and also did some recording for our debut album in Artesuono Studio in Udine, Italy. Stay tuned for more info about this lovely project!
I've been so lucky to get to play with many different musicians – Stian Balducci, Jens Persheim Kola, Håkon Thelin, Hanne Rekdal, Øyunn, Tolv and Øyvind Hegg-Lunde, Lynn Cassiers, Maja S. K. Ratkje, Magnus Bugge, Sarah-Jane Summers and Kammerkoret NOVA, as well as to tour and play lots of concerts with my own solo project. Big thanks to you all for your lovely music and inspiration! Also huge thanks to all the venues and promoters who care to book us and let us perform our music to your audience. And of course, big thanks to the audience, our listeners!
2019 is coming with lots of exciting things to happen – Bilayer, my duo with Magnus Bugge, is releasing our debut album 1st of March on the Norwegian label Va Fongool. In June I'm off to Paris to perform a new piece on the Acousmonium at GRM. There's also some concert dates confirmed, so stay tuned for more info on this.
For more regular updates, please follow me on my facebook page: Hilde Marie Holsen
Happy new year to everyone! May it contain lots of good music!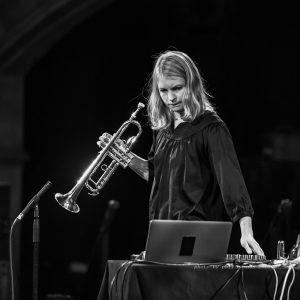 Photo by Phil Barnes, at Daylight Music / London Jazz Festival